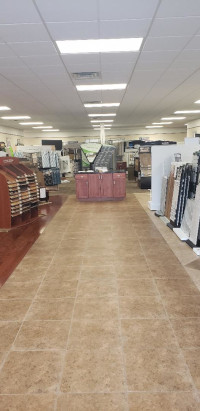 A new chapter begins for Village Carpet
It has certainly been challenging these past few months. We had to shut our doors to our valued customers. We are forever grateful to our "essential business" allowing us to provide installations during this time. We are hopeful, our loyal customer base will return. We anticipate a "whole new way" of conducting retail sales. Our showroom is definitely large enough to social distance. Appointments will have to be made in advance to assure everyone's safety.
Village Carpet has been in business for 30 years. We have seen troubled times during 9/11, the economic downfall in 2008/2009 and now our first ever pandemic. We feel, with your help, we can weather this storm. Please be aware we strive to give our customers the best prices in town, along with quality, warranteed installations.
Showroom hours will be by appointment - please call 570-253-9559.
We thank you for your continued support and look forward to seeing you.
Bill, Cindy and Staff